Chris Bennett – Specialist Criminal Defence Solicitor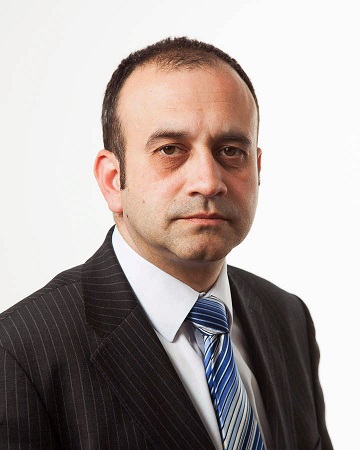 Partner
Having qualified in 1991, Chris Bennett has worked as a criminal defence solicitor ever since, representing clients facing all types of criminal offences.
Chris Bennett has an excellent reputation for successfully defending clients in criminal cases in London, Northampton and the Midlands.
Cases of Note
Mr Bennett has acted as defence solicitor in the following criminal cases of note:
R v R – allegation of murder – client alleged to have murdered lodger and dumped body in the Thames.
R v B – Conspiracy to import 12 tonnes of cannabis into the UK.

SOCA

investigation. Trial at Southwark Crown Court – client acquitted.
R v Northampton Magistrates Court – successful Judicial Review of the Magistrates misuse of thier power to vary sentence under the "slip rule". This resulted in the release of the defendant from prison custody.
R v L –

SOCA

led investigation discovered a cannabis "factory" set up at his workshop. This led to charges of Conspiracy to produce a class B drug , cannabis. The client was acquitted after a six week trial.
R v M – Leicester Crown Court – Client was alleged to have hacked into Servers of a large entertainment company and then copied a large quantity of unreleased music and video material.
R v W – Client alleged to have been a senior member of a Hacking group who organised a Distributed Denial of Service Attack on PayPal and a number of other well-known companies. Prosecuted for computer misuse and failure to supply computer keys following

RIPA

request.
R v M – Client alleged to have run an advanced fee fraud from Spain worth upwards of £3million. The prosecution was discontinued before trial following service of the Defence Case statement.
R v H – Leicester Crown Court – Client charged with conspiracy to cultivate cannabis and money laundering. The client was acquitted after a 10 week trial.
R v H – Wood Green Crown Court – The client, a chartered accountant, was acquitted of a £45 million tax fraud following an eight week trial. All the co-defendants were convicted.
Sarah Colby – Specialist Criminal Defence Solicitor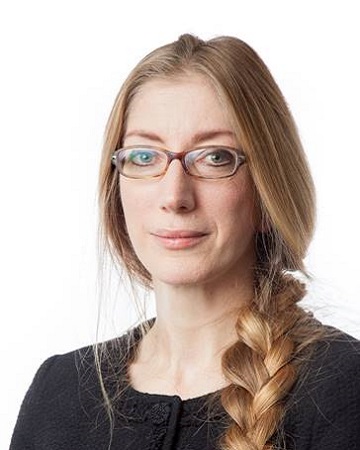 Assistant Solicitor
Sarah Colby qualified as a solicitor in 1995 and has practised exclusively as a criminal defence solicitor ever since in Northampton, Bedford, Luton, St. Albans, Watford and London. She attained her higher rights of audience in 2005, and acts as a criminal defence advocate both in the Magistrates' Court and the Crown Court.
Sarah Colby has been a court and police station duty solicitor for 18 years, and deals as a defence solicitor with criminal cases at all levels of seriousness. She is a fearless defender of her clients' rights both at the police station and in court.
Cases of Note
Miss Colby acted as defence solicitor in the following criminal cases of note:
R v W – murder case involving alibi witnesses whom Sarah Colby contacted persistently and met with out of hours to take statements. At trial the Judge directed a Not Guilty verdict having heard evidence from the defendant and the main alibi witness.
R v P – allegation of gang rape involving juveniles, where the defence was consent. The case was dismissed at trial following instructed counsel's expert cross-examination of the complainant.
R v C – successful judicial review of the refusal by Ealing Magistrates Court to remove a police bail condition which excluded the client from her home. The High Court ruled that the Magistrates' Court decision was disproportionate to the offence alleged, and the bail condition was removed.
R v V – murder case where the defendants were two brothers. The case went to the House of Lords on the issue of provocation.
R v E – seven-handed joint enterprise murder, conspiracy to commit grievous bodily harm, conspiracy to possess offensive weapons and violent disorder by juvenile defendants. Stabbing of a young Somalian.
R v M – case involving the murder and attempted murder of two Reading schoolgirls in a park
R v G – five handed allegation of conspiracy to commit armed robbery on two known drug dealers
R v S – renewed murder prosecution involving a mentally ill defendant who was unfit to plead at the time of the first prosecution.
R v P – multiple allegations of robbery and armed robbery by a 15 year old defendant.
R v T – allegation of murder by a father of his 11 year old daughter. Defendant suffered from previously undiagnosed Aspergers. Following assessment by a specialised expert instructed by Miss Colby, a plea to manslaughter by diminished responsibility was accepted. Sentence reduced on appeal.
Waqar Ali – Specialist Criminal Defence Solicitor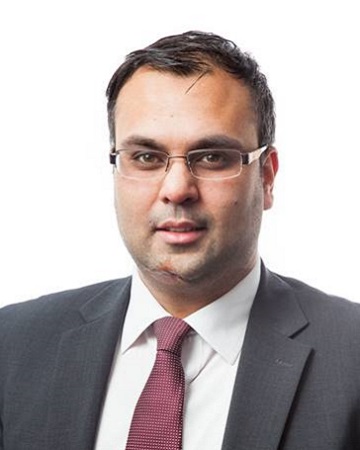 Assistant Solicitor
Well known for his dedicated approach, Waqar deals with a wide range of caseload which includes cases ranging from motoring offences, as well as serious crimes such as rape, GBH and murder. He regularly represents clients in courts and police stations all across Northamptonshire and Hertfordshire.
Waqar is fluent in languages including Urdu, Hindi, Punjabi, Mirpuri and Powthwari.
Cases of Note
Mr. Ali has acted as defence solicitor or assisted with the following cases:
R v T – Case involving a double murder. Complex legal issues and arguments arose in relation to the defendant's mental health and the defence of diminished responsibility was argued at length. The defendant had killed both parents.
R v H – Successfully managed to defend the allegation of rape. Detailed forensic evidence was served by the prosecution which was vigorously challenged and scrutinised. After pursuing an independent forensic investigation the defence were able to submit detailed

DNA

evidence refuting prosecution's evidence. The defendant was acquitted
R v T - Case involving the infamous Operation Elveden which is an ongoing investigation by the British police and is well documented within the press. The defendant had been charged with the offence of misconduct in a public office. He had allegedly received payments from a national newspaper in order to provide restricted information.
R v G – Successfully defended a Conspiracy to Supply Class A drugs at Northampton Crown Court. In light of complex and thorough forensic investigation pursued by the defence, it was conceded by the prosecution that the defendant's had not been involved in this offence at all. The case was dismissed.
R v Z – Successfully defended a client who had been charged with benefit fraud. It was prosecution's case that as a result of not disclosing correct information the defendant had benefited in the sum of £25,000. It was successfully argued in court that the defendant had not in fact had a change of circumstances and that she had not been provided with the correct paperwork. As a result the case against the defendant was dismissed.
R v S - Successfully defended a rape allegation against a 17 year old defendant. Forensic examination conducted by the defence into the defendant's mobile phone and computer revealed that the complainant had fabricated her allegation because the defendant ended their relationship. The case was dismissed.